Meet Our Therapists
Gayle A. Tanaka, CNM, MS, LMT, Nationally Board Certified by NCBTMB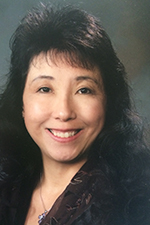 (970) 219-9135
Gayle A. Tanaka (Formerly - Gayle T. Martinchick) is originally from Wyoming. She graduated from the University of Wyoming in 1990 with a Bachelors of Science in Nursing, the University of Utah in 1996 with a Masters of Science with emphasis in Nurse-Midwifery, the Seminary at North Park University in 2016 with a Post-Graduate Certificate in Spiritual Direction, and Myotherapy College of Utah in Salt Lake City in 2000 with a certificate in massage therapy.
She currently practices as a clinical faculty nurse-midwife at the University of Colorado in Denver subcontracted into the Jefferson County Jail to provide OB/GYN care to the female inmates, is a Registered Nurse at Mountain Crest Psychiatric Hospital in Fort Collins, and owns Tranquil Health Massage & Wellness Center, LLC. In the past she has taught nursing online at the University of Wyoming. She sees the limitations of modern allopathic medicine on a daily basis and is excited to see such rewarding results clients achieve with "alternative" treatments. They work hand-in-hand to provide clients with the best of both worlds for physical, mental, spiritual, and emotional health and wholeness.
Gayle's specialty is medically based massage, particularly Energy/Body Work, Postural Realignment, Neuromuscular Re-education Therapy, Motor Vehicle Accident Recovery, and Craniosacral Therapy. She is Nationally Board Certified by NCBTMB.
Michael P. Boyle, LMT, BA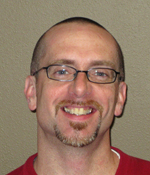 (970) 481-5221
Michael P. Boyle graduated from the Healing Arts Institute in 2001 with Certificates in Massage Therapy and Foot & Hand Reflexology. He went on to study such techniques as Pregnancy & Post-Natal Massage, Carpal Tunnel Protocol, Universal White Time Healing Energy Work, and more. Michael loves to use pressure point therapies (acupressure, trigger points, & reflexology) to relieve pain and quickly stimulate the body's natural healing power.
Michael's great passion is for learning. He is dedicated to the individual clients with which he works, relieving the constraints of chronic pain and developing personal awareness in the process. Life is a learning process, and Michael is here to help. Michael also earned his Bachelor's of Arts degree in English in 1997.