Meet Our Therapists
Gayle A. Tanaka, CNM, MS, LMT, Nationally Board Certified by NCBTMB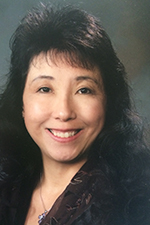 (970) 219-9135
Gayle A. Tanaka (Formerly - Gayle T. Martinchick) is originally from Wyoming. She graduated from the University of Wyoming in 1990 with a Bachelors of Science in Nursing, the University of Utah in 1996 with a Masters of Science with emphasis in Nurse-Midwifery, the Seminary at North Park University in 2016 with a Post-Graduate Certificate in Spiritual Direction, and Myotherapy College of Utah in Salt Lake City in 2000 with a certificate in massage therapy.
She currently practices as a clinical faculty nurse-midwife at the University of Colorado in Denver, teaches nursing at the University of Wyoming in Laramie, and owns Tranquil Health Massage & Wellness Center, LLC. She sees the limitations of modern allopathic medicine on a daily basis and is excited to see such rewarding results clients achieve with "alternative" treatments. They work hand-in-hand to provide clients with the best of both worlds for physical, mental, spiritual, and emotional health and wholeness.
Gayle's specialty is medically based massage, particularly Energy/Body Work, Postural Realignment, Neuromuscular Re-education Therapy, Motor Vehicle Accident Recovery, and Craniosacral Therapy. She is Nationally Board Certified by NCBTMB.
Michael P. Boyle, LMT, BA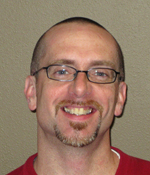 (970) 481-5221
Michael P. Boyle graduated from the Healing Arts Institute in 2001 with Certificates in Massage Therapy and Foot & Hand Reflexology. He went on to study such techniques as Pregnancy & Post-Natal Massage, Carpal Tunnel Protocol, Universal White Time Healing Energy Work, and more. Michael loves to use pressure point therapies (acupressure, trigger points, & reflexology) to relieve pain and quickly stimulate the body's natural healing power.
Michael's great passion is for learning. He is dedicated to the individual clients with which he works, relieving the constraints of chronic pain and developing personal awareness in the process. Life is a learning process, and Michael is here to help. Michael also earned his Bachelor's of Arts degree in English in 1997.
Lana Gallagher, LMT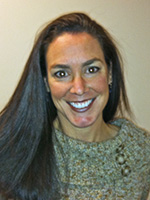 (970) 213-6392
Lana Gallagher, LMT graduated from Parkland's premier massage program at the top of her class. She continues to expand her massage expertise.Currently Lana excels with modalities such as Swedish, Deep Tissue, Prenatal Massage, Hot Stone, and Sports Massage.
Lana's incredible drive keeps her quite busy. She strives to learn more and more about the human body every day. She has completed 5 years of college toward her Bachelor's Degree at Colorado State University in Sports Medicine. Lana is also a full time practicing Pharmacy Technician. The knowledge gained from both fields of medicine has proven very effective in evaluating and implementing the best course of action for her clients.
Lana's nurturing personality is uniquely noticeable by her kind smile, warm hands, and soothing touch. Lana enjoys giving her wide variety of clients all the great benefits that come from massage such as pre/post chiropractic treatment massages, relaxation, pain relief, greater mobility, and a well balanced body, mind, and spirit ratio. To achieve complete relaxation(many people ask for relaxation as their main objective)but often incorporate extra time into their session to work more focused on certain problem areas.